Imagine you're selling a cookbook at a local farmer's market. You have chosen a recipe that you think is a winner, and are selling the 5 necessary ingredients on the table along with your cookbook (you're giving the recipe away for free). Your table is swarming with interested customers, and you're selling ingredients so fast, you can't keep up. In addition, the employee you brought along to help you had to leave due to a personal emergency, so you're juggling everything on your own.
You pay someone $50 to go find vendors at the farmers market who also sell your ingredients, and convince them to come sell them at your table. Four of the 5 vendors show up and start selling, but without the fifth vendor, customers are starting to walk away. Several vendors have come over to help, but they just don't sell the right ingredient, or sell it poorly. Just when you think you're going to have to send all those customers away, a vendor shows up with just the right combination of ingredients and sales ability! Because of that last puzzle piece, you're able to make record sales every day for the rest of the season.
Every potential employer is looking for that necessary cog in the machine – a candidate that brings exactly what they need to keep things moving in the right direction. The more that you can demonstrate that you're that ideal match, the more likely you are to get the job you seek.
 6 steps to tailor your resume in order to communicate how well you suit an opportunity.
Obtain a job description – It's important to have a copy of the job description which describes responsibilities and requirements. If you are working with a recruiting or placement agency, you may need to ask for one. If one isn't available, you can look up other job descriptions with the same title, or use Salary.com's Salary Wizard to gain insight into standard job skills for most jobs.
Compare skillsets – Take a minute to review your background and skills in comparison to the responsibilities of the desired job. Look for similarities, even if what you did was called something different, or was for a different purpose. Identify the needs they have, and where your skillset seems to clearly fit the bill.
Consider transferable skills – Don't hesitate to consider skills you have that most employers find useful, even if they didn't include them in the job description. Examples are training, report writing, problem-solving, budget management, working with vendors, representing departments on committees, database work, research, negotiation, hiring, supervising, customer service, technical support, planning, project coordination, and familiarity with industry-standard software. Including these will help give them a sense of how you might be able to grow the position, assist other departments, and move up in the company.
Match their language – The job description may use terminology specific to the industry or company. Check on the definition of any term that isn't familiar, and use words that they use when describing your skills (only when you can do so confidently). This highlights where you might be a good match, especially for recruiters and HR staff who may not know what some of the job requirements mean. It also incorporates keywords that employers use to search resumes, so that when you post a resume online targeted towards this kind of job, potential employers will be more likely to find you.
Include a Skill Summary- Instead of an objective statement, use the top section of your resume to summarize your skills in 3-6 bullet points. Highlight skills that best match the job requirements, listing areas of most relevant experience first. At the bottom of the list, include 1-4 links to portfolio samples, if applicable.For example, if the job description is for a Marketing Coordinator and the job description says:Primarily responsible for all details relevant to scheduling, preparing for, and implementing marketing events. Daily tasks include working with vendors, coordinating sales staff schedules, collateral designing and copywriting, updating company website, ordering promotional materials, preparing PowerPoint presentations, and traveling to trade shows and conferences for booth setup, tear down, and on-site coordination.
Your skill summary's bullet points might include:
Over 3 years experience in event coordination of campus job fairs, including working with vendors, setup and tear down, and arranging travel for employer representatives.
5 years experience in copywriting marketing collateral; intermediate PowerPoint skills; 1 year of design using Adobe Photoshop to update website and design collateral
Competent in use of SalesForce client management system
Designed and implemented www.marketingblog.com using WordPress; coordinated submissions from company staff
Portfolio: www.samples.com
Emphasize relevant accomplishments – In the work experience section of our resume, highlight work successes that are relevant to the targeted position. Use measurements and statistics whenever possible. For example, "Proposed, created, and managed online job availability submission form and database for hiring employers; trained office staff in use of database. Reduced department's time spent in managing employer data by 80% in one month."
Using the steps above to target your resume for a specific position effectively does the work for the prospective employer. You make it easy for decision makers to reach the conclusion that you're worth considering, which is what a good resume is all about.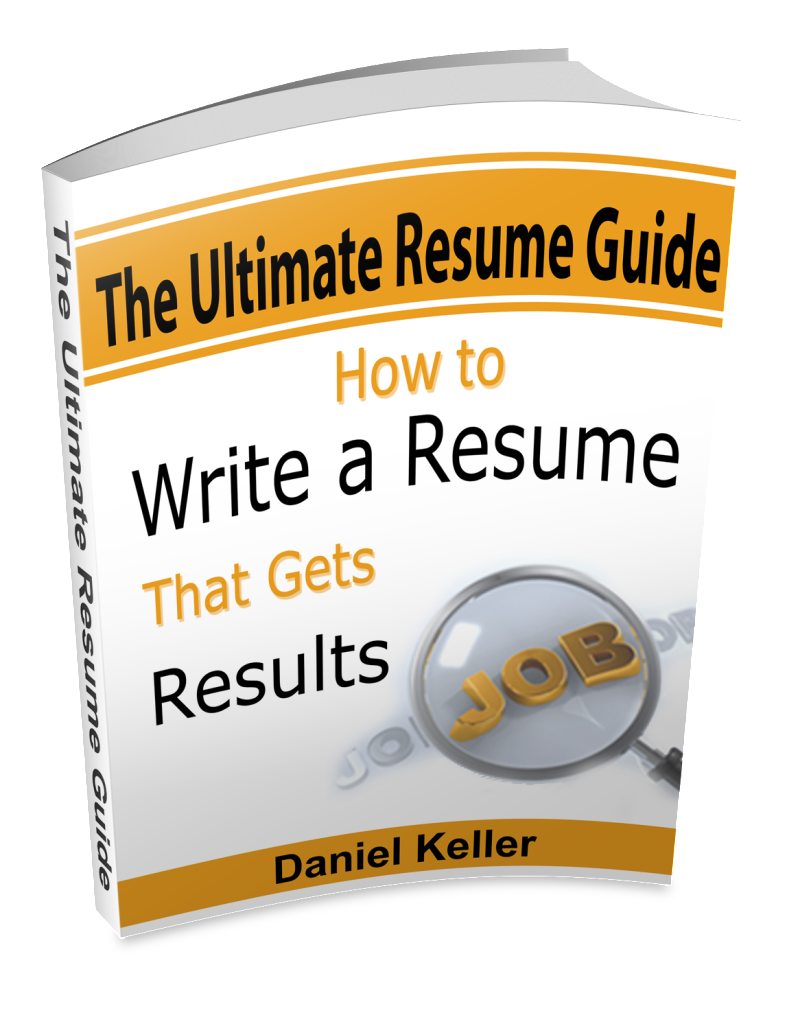 Sign up for our free newletter for the latest career advice articles and
get the "Ultimate Resume Guide" Ebook for Free!