So you've landed the job of your dreams. But now what? The hard bit's over, or so it seems, but there's actually still the first day, week and month of that much-coveted job to get through and you'll need to prepare to get the most out of the experience.
Preparing for Day One
Make sure you know where you'll be going and have the route already mapped out in advance. If you'll be driving, be prepared to head off early on the morning and if you're taking public transport, catch an earlier train or bus than you'd usually aim for. It's better to arrive early than to get stressed and turn up looking dishevelled! Decide the night before on what you're going to wear and make sure that it is washed and ironed so that there's no last minute panicking on the morning. Prepare what you'll need for your first day; this might include paperwork that HR has requested, such as bank details and proof of identity. Be sure to add your new manager's phone number to your contacts list, just in case there's any problem on the first morning.
A Top Tip for your First Month
If you've landed an office job, then be prepared to learn as much about networking, internal politics, administration and time management as you ever did studying for your formal qualifications. Whether it's sustainability jobs, creative and digital jobs, administration or project jobs, much of your learning will take place once you're in the role. So make sure you turn up ready to listen, absorb as much as you can and show your ability to pick up new knowledge quickly and work with it. One of the best tips for any new job is to focus less on what you studied formally when getting your qualification and be prepared to utterly absorb yourself in what happens 'really' in the job, rather than what you may have learned in academic study, This will give you a broad base and start to build your experience – which is all important for progressing up the career ladder.
Getting Settled
Make sure you show yourself to be willing and enthusiastic. If you've managed to land your dream job, then it's time to start making your career work for you! Forget bringing in apples for the boss or volunteering to make the tea – focus on working out what the most important elements of your job are, what your company and boss really want from you and then work as hard as you can to deliver on them. Particularly at the start of your career, if you can show your delivery focus, as well as ideas, enthusiasm and passion for the role – you'll be on to a winner. After all, much of our luck is actually created by the hard work we put in. We can just choose to make it look easy, even if we are beavering away in the background, making it all happen!
If All Else Fails…
There will be times in your new job where you feel fazed or out of your depth. But keep a bit of a smile on your face and stay calm. Let your boss know if you're struggling or unsure and bear in mind that everyone in your company was once in your shoes. If you make mistakes, then own up to them, fix them and don't repeat them. Treat them as learning opportunities and remember that you're in it for the long game. Stay focused and looking ahead and your career will go from strength to strength!
_______________________________________________________________________________________________________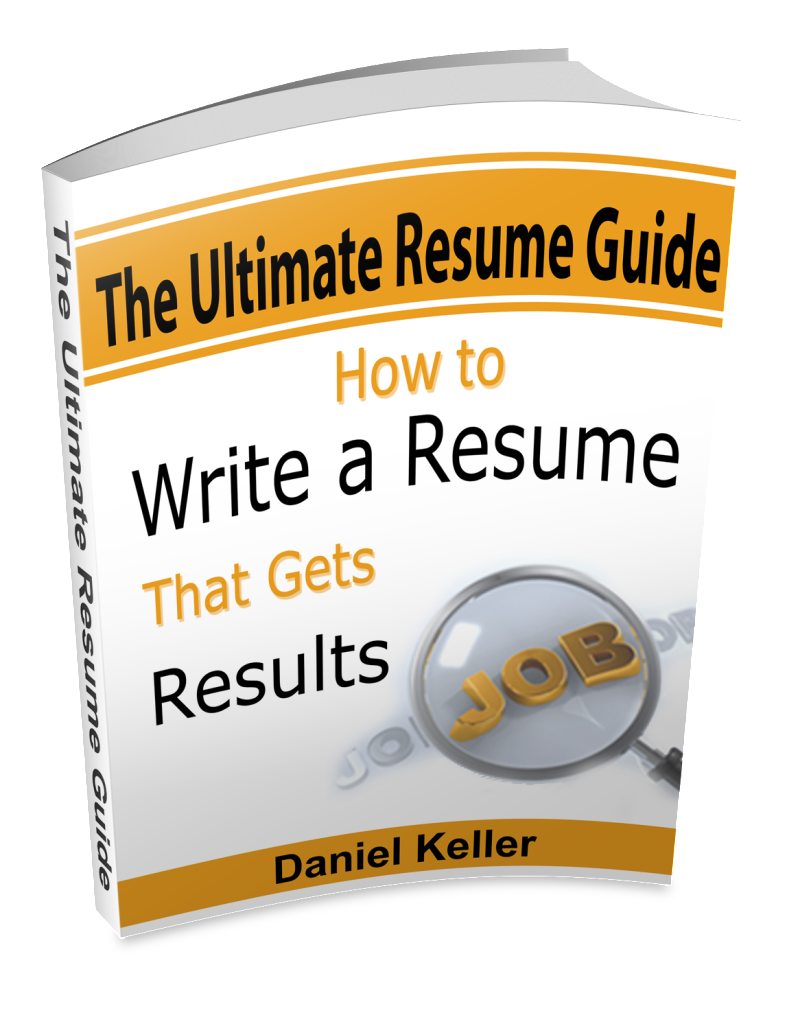 Sign up for our free newsletter for the latest career advice articles and
get the "Ultimate Resume Guide" Ebook for Free!