In today's economy, people are encountering a more and more difficult time finding a job. College graduates are now just sitting on their degrees. Across the country, schools and businesses everywhere are cutting back on the number of employees. When a company does have job openings, there are often lots of other candidates to contend with.
In this day and age, people are getting frustrated and often don't know what to do to help themselves in their job search. Don't lose hope! Here is a little helpful advice that can hopefully help get you hired.
Actionable Steps For Finding An Ideal Job
Be prepared.
It is increasingly important to have a respectable and completed resume with current work history and contact information ready to go at all times. Often jobs are opened and filled in a very short period of time, and you don't want to miss an opportunity because you weren't prepared. If you come across an opening in your desired field, don't procrastinate. Jump at every open opportunity you can find. Be prepared to go on interviews when it is convenient for the employers. Keep a fresh and wrinkle free business outfit handy at all times. You don't want to have to wait until you pick up your good suit from the cleaners before you can go and meet with a new company.
Be available.
It is vital to keep your phone line open and available when you have resumes out waiting for a response. Check your voicemail often to make sure you haven't missed any calls from prospective employers, and if you do have a message from a possible job, call them back right away. Don't ever put communication off for a later time because by the time you get around to replying, the position you were after may already be filled. It is best to try and answer personally to people looking to hire you. Sometimes they may just have a few questions, and sometimes they may want you to come in the same day for an interview. Also, check your email often, and if you do get a reply, answer right away. You need to show employers that you are eager and available to begin working for them.
Be proactive.
Get out there and look every day. Ask people you know if they may know of any openings in your desired field. Give your resume to family, friends, and multiple job search sites. Often job seekers will only send resumes to job listings that they have found, but it is crucial to have your name and experience in as many places as possible. Upload your resume to multiple job search engines to cast a wider net. More often than most people think, prospective employers will scan through resumes already uploaded onto sites before posting any job listings. This is a more cost effective way for people to look for new hires. The more avenues you attempt, the more likely it is that you will successfully find your desired career.
Be informed.
Know your stuff, and know it well. Don't list a skill on your resume that you aren't really apt at just to bolster yourself. This may be a requirement for the particular job opening, and a pop quiz during an interview where you fail to produce will probably cost you the position. If it's been a while since you have practiced your particular skill set, or if you have other skills outside of your particular field that you may not have used during your last job, spend some time brushing up. Read up on your field, or take a class if you can to help polish your skills. Also, know your prospective employers if you can. A little background information can be very helpful. It is always helpful to start any new job knowing a little about the company's history and how they operate.
Follow up.
If you have recently applied to a job, don't be afraid to call or email and follow up. Ask about their hiring process- things like when job seekers should expect call backs or interview requests. This way you know what you can expect and be prepared, but also so as not to spend too much time barking up the wrong tree. Don't be pushy, be informed. One follow up call or email will suffice and you don't want to seem desperate or take up too much of the company's time. If you don't receive a response in the expected time period, remain hopeful, but move on to the next open application. Sometimes companies will have a delay in their hiring process, but continue to search as many avenues as possible to help you find your perfect career.
Always remain hopeful and poised, no matter how many times you may have heard "no." Your dream job is out there somewhere waiting for you, even if it takes a lot of effort to find it.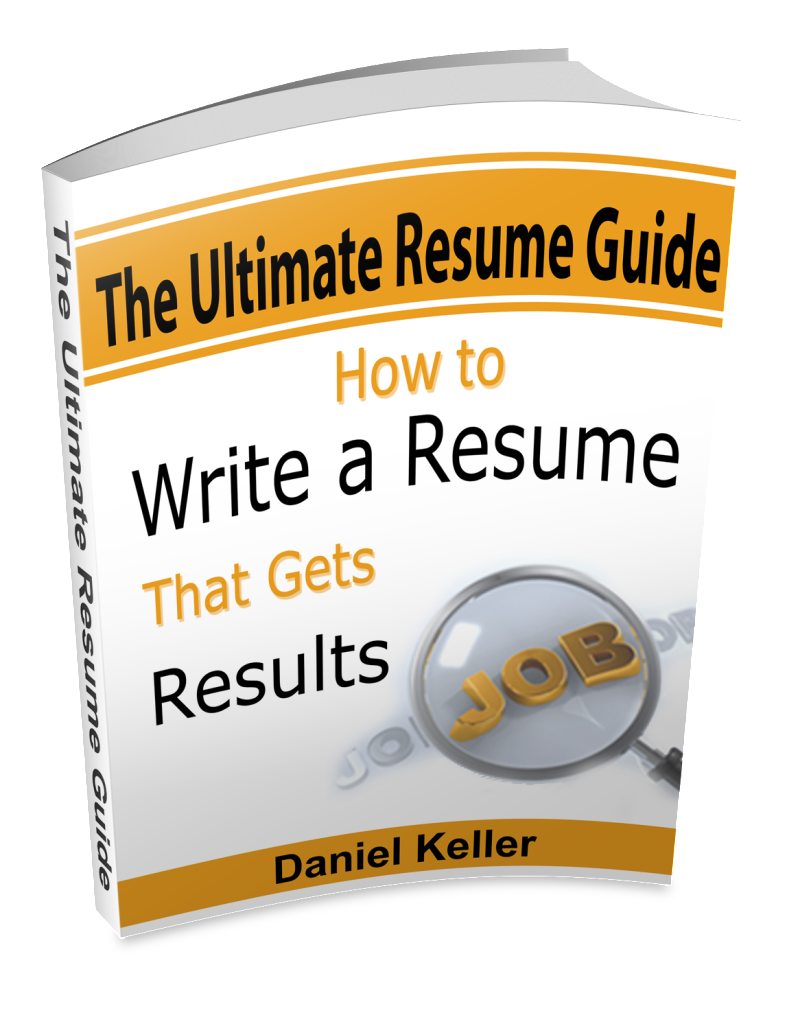 Sign up for our free newsletter for the latest career advice articles and
get the "Ultimate Resume Guide" Ebook for Free!