Professionals these days are increasingly ambitious. No longer content with securing a 9-5 desk job and staying there forever; more and more of us are looking to climb the proverbial career ladder. Gone are the days when a degree would mean entering employment at a higher level – we all have to prove ourselves capable of a senior level position.
Once you've managed to secure employment in your chosen field, working your way up is often the next step. It's not something you should rush, and it's not something you should expect. But it is something that you can do.
Top Career Progression Tips
Whether it is passion for work, ambition to succeed, or simply a desire to earn more money; progressing in your career is something you'll be looking towards. You may be looking to make a small step; increase your responsibilities, take a more active role, and see your pay cheque increase.
Or you may be setting your sights on the top job. Managerial positions with huge responsibilities, pressure, and excitement to thrive on. Whatever steps you're looking to take, here are five top career progression tips to help you climb the corporate ladder:
1. Networking
Progressing in-house or in another company aside, networking is a great way to progress in your career. Make contact and build relationships with important figureheads in both your company, and your industry. This is something you should be doing actively anyway, even without a view to gaining a promotion.
You can do this in meetings, face-to-face networking events, exhibitions, and through the medium of social media. Make sure you're always polite, professional, and approachable. Don't rush right in asking for a job either. Build relationships, and be patient. The world of business is often very much 'who you know' rather than 'what you know'.
If you are someone that is starting to build a successful career in business then it is important to self promote. One of the best ways to do this now is by using different forms of social media to gain contacts. Another way to quickly gain contacts is by handing out business cards. These are easy to make and companies such as Instant print can provide you with great quality products
2. Extra Training and Qualifications
If you're serious about progressing in your career, you may be competing with people more qualified than yourself. Many companies will give you the opportunity to take part in extra training, as supported by them, to help you progress and compete.
Some senior level positions require a certain level of qualification before you can even be considered. It is possible for you to take night classes, and courses at home to help you obtain these qualifications. You will have to pay for these, so make sure you're in a position financially to do so. This will save you having to leave your current position to go back to college.
3. Consider Alternative Career Paths
Career progression may be limited in your current profession. If this is the case, you should consider taking an alternative career path. Depending on your ultimate 'dream role', you might achieve better success in another position. This may involve relocating, so thoroughly research all your options.
This too, can mean taking a sight cut in pay with a view to progressing quickly. For example, many companies will fast-track you to a manger, if you're willing to put up with a reduced wage for the interim period.
4. Push Yourself
A promotion isn't going to land in your lap. You have to get out there and actively pursue one. Make sure you're an active member of our company; always pulling your weight, putting yourself out there, and getting yourself noticed.
You're much more likely to receive an in-house promotion if you are seen as a valued member of the team. Push yourself, make the effort, and stand out. Don't be afraid to take charge either. Show that you have what it takes to progress to senior level.
5. Right Place, Right Time
The one thing you can't factor in when it comes to climbing the career ladder, is the opportunities at hand. Financial constraints, the success of your business, and the state of the industry all depend on the job opportunities that are presented to you.
Pick the right moment to leave your present job if you are, and make sure you can head straight into a new position. Promotions are all about being the right person, for the right job, at the right time. Be patient, and you'll be able to progress efficiently.
Climbing the career ladder is something that takes time, effort, and sheer hard work. It will certainly all be worth it though. Whatever your motives for seeking a promotion, make sure you follow these key tips for career progression success.
_______________________________________________________________________________________________________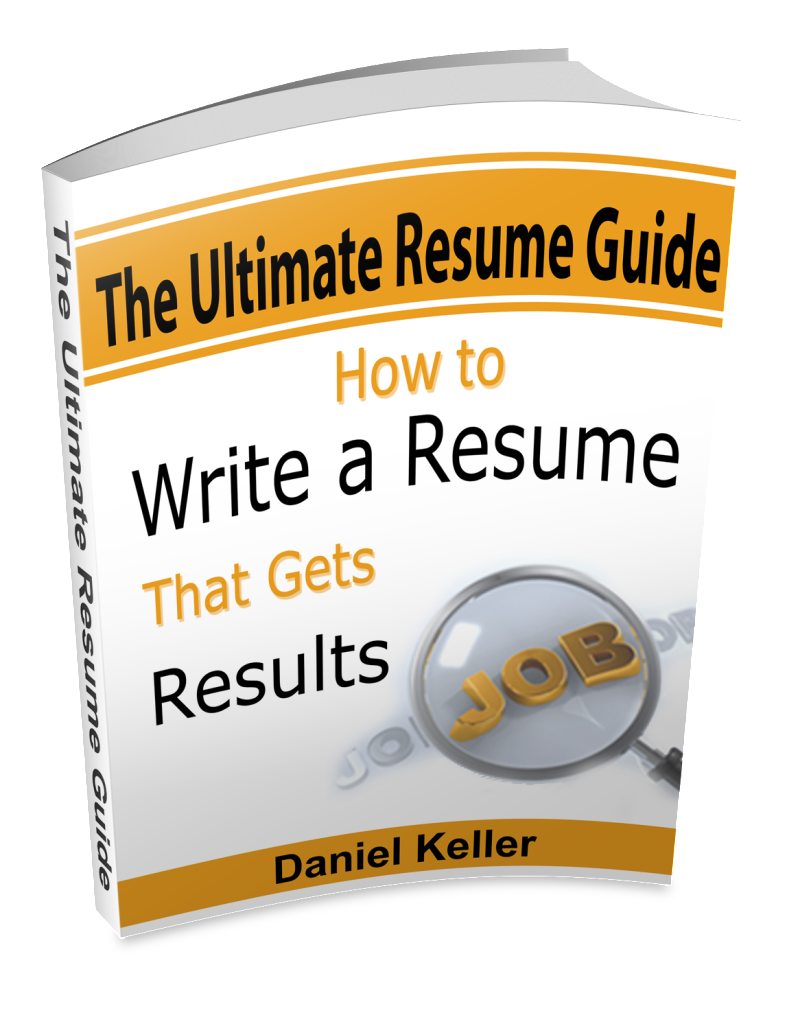 Sign up for our free newsletter for the latest career advice articles and
get the "Ultimate Resume Guide" Ebook for Free!