An employer's first port of call when they consider hiring you is your resume. This is the document that highlights your career experience, your education and outlines a bit of who you are as a person. In a nutshell, it plays the same role as a website's landing page or a product's advertisement in a magazine. This may seem a crude comparison but the reality is that getting a job is about marketing yourself. You resume is crucial to that process. The hard reality is that if you are not thinking along advertising lines when you are writing your resume it may well find itself in the bin of your dream company.
What is your resume supposed to achieve?
When you write your resume think of what you want the outcome to be. It needs to stand out from the others, selling you as unique and "better" than the other applicants in the pile. In order to do this it must draw and hold the attention of the employer. This does not mean adding a sexy photo of yourself. In fact, unless specifically requested it is best to not use photographs at all. The comparison between an advertisement and your resume does have certain limitations and this is one of them. Pictures and coloured paper may well catch the eye but will probably not do so in a favourable way. A good resume will draw attention to the strong points of your experience, matching them to the requirements of the job you are applying for to catch and hold the employer's attention.
Short, snappy and to the point
Consumers see hundreds if not thousands of advertisements every day. The reality is (more or less) the same with an employer. Globally the job market is tight. This means that for any one job advertisement placed hundreds if not thousands of resumes come in. The same rules apply with employers as with consumers. Your resume will be scanned in under 20 seconds. If it stands out and makes an impact the employer may take a moment to read the document in its entirety and call you back for an interview.
To make the document easy to read use short sentences; do not try to impress by using big words. No matter how intelligent the reader, a sentence that has too many words which are over three syllables becomes difficult to understand. An employer looking through 300 resumes will probably not re-read a tricky sentence; they will just toss your resume.
When you structure your resume make sure separate sections are clear and well-marked. Make use of spaces, bullet points and sub-headings. A quick scan should tell an employer about your entire academic history for example.
Match your Resume to your Market
Just as you may only read the first line or two of promotional copy and then scan through for keywords that interest you, so too will the employer look at your resume. Ensure that the most relevant information for the specific job is easy to spot in the first half of the front page. Generally a job advertisement includes a description of what the company is looking for. Your cover letter and your resume should match that description. This does not mean being dishonest about your history, it simply means matching your experience to the requirements.
For instance, if a job advertisement emphasises teamwork and people skills then on the front page it is more important to list your experience working with foreign cultures than that you completed your Masters Cum Laude. If you are looking at a research position with strong academic focus then it will be the other way around. You should keep your resume short and interesting by leaving out irrelevant information. If you are applying for that research position the employer does not need to know you worked behind a bar in 1997, and if that is first on your employment experience list it may well be the last thing about you that employer reads.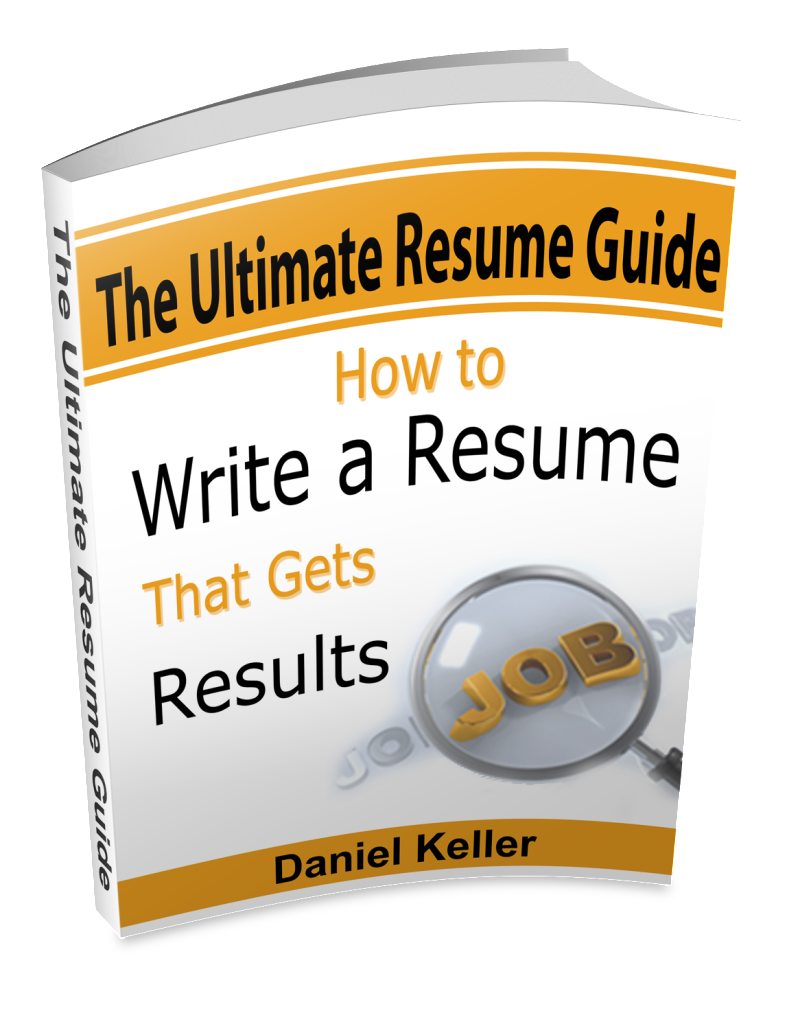 Sign up for our free newsletter for the latest career advice articles and
get the "Ultimate Resume Guide" Ebook for Free!