If you are currently in job search mode, I am sure you have heard that social networking is an essential component of a successful job search strategy.  This is definitely true but sometimes social media can seem overwhelming especially when there are hundreds of millions of people on Twitter.  We here at Career Copilot have compiled an up to date list of the top 101 (it was initially 100 – but I forgot to include myself) career professionals on Twitter.  These are truly the best of the best when it comes to doling out career and job hunting advice.  I know, I follow each and every one of them!
So, in no particular order…….
Who are the best career and job search experts on Twitter?
dan keller
@careerblogger
Career Expert – Pro Resume Writer – Recruiting Professional – Blogger @  http://careercopilot.com
Margo Rose
Social Media Strategist For Hire| Founder of Founder of HireFriday+HFChat | HR-Recruiting-Social Media HRExaminer's List of Top 25 Digital Media Influencers
Harry Urschel
Job Hunting Coach; Technology Recruiter; and Online Networker ~Very blessed Husband and Dad to 4 ~Tweet Career / Job Search help along with Wisdom & Inspiration
Ruth Estwick
HR Pro for world's largest global newspaper. Metro is Canada's #1 free newspaper. Generalist w/org dev & ee engagement focus.3x suicide survivor.Proud CHD mom.
Jessica H Hernandez
@GreatResume
Expert resume writer, career and personal branding strategist. Published author and former HR Manager.
cheryle palmer
@cherylepalmer
Career expert quoted on CNN, MarketWatch, The Ladders, ExecuNet, and HotJobs. I use social media to help execs find jobs.
Jac Poindexter
@ValueIntoWords
A Master Resume Writer, I design career stories that influence– translating value into words. Glassdoor career and workplace expert. Avid sailor.
Bill Vick
@BillVick
Warrior in the fight against Pulmonary Fibrosis. Former Executive Recruiter. Boomer advocate offering Career & Fitness tips. – USMC 2nd Force Recon alumni.
Mark Babbitt
@YouTernMark
CEO and Founder of @YouTern, father of 5, grandfather of 2, husband of the woman who tolerates me (barely), and mentor advocate.
Hannah Morgan
Career Sherpa: Guide for lifetime career navigation
Bob Warren
Founder, ResumeBear Inc, changing the way Job Seekers search online. Bostonian living in Beautiful San Diego
Julie Walraven
Today's economy is challenging. As a professional resume writer, I help job seekers end their search using career marketing & networking strategies.
Jenny Blake
Author of Life After College (2011). Blogger. Coach. Football Fanatic. Coffee Addict. Yoga Lover/Teacher. Dessert Fiend. Gadget Freak. Personal Growth Obsessed.
Jennifer McClure
Professional Speaker | Social Recruiting | Employment Branding | Talent Strategist | Recruiter | Human Resources | Relationship Builder | Blogger | I ♡ Horses
Lindsey Pollak
@lindseypollak
Career & workplace expert, LinkedIn spokesperson, Gen Y cheerleader, reader, mom
Christie Berger
@CBcareers 
Career & Workforce Development Consultant | Advisor
Brad Remillard
@IMPACTHIRING_BR
Executive Recruiter,Vistage speaker, author two books on hiring and job searching, civil war, golf, woodworking
Tony Karrer
@CareerDigital
Finding the best content around careers.
Laura Smith-Proulx
@ResumeExpert
Executive Resume Writer: award-winning, globally recognized, multicertified, published. LinkedIn coach, author, branding advocate. 20+ yrs winning top jobs!
THE RecruiterGuy
@TheRecruiterGuy
Talent Engagement & Marketing Leader at PepsiCo. Social and Gadget addict. Husband, Friend & all around snarky tweeter. (opinions are my own, of course!)
Kristin S. Johnson
@kristinsjohnson
Artsy on the Outside | Creative, yet Structured on the Inside | Career Management Coach | Resume Geek | Mom of 2 Dogmom of 1 | Cheesehead | Hat Wearer
Dawn Lennon
@businessfit
Career Strategist & Mentor, Solo & Small Business Coach, Author of Business Fitness: The Power to Succeed–Your Way
Bill Ryan
@RyanCareer
Career Consultation, Resume Writing etc, Online Profile Management
Arleen Bradley
@ArleenBradley
Putting the Care in CAREer because the job searcher is just as important as the job search.
Robin Schooling
@RobinSchooling
VPHR; SPHR; HR blogger; have a great family & great job; my personal observations in no way reflect on either of them
Shweta Khare
@Careerbright
Founder @Careerbright Career & Employee Development Expert. Passion: Creativity, Sustainability. Illuminate your Career careerbright.com #Career, #Jobsearch
Katharine Hansen
@KatCareerGal
Career/job search author and expert
Donna Sweidan
@careerfolk
Career Coach| NYTV Job Hunt Expert on Social Media & Resumes| Motivational Speaker | Inspiring career explorers & job seekers to be bold & embrace social media.
Abby Kohut
@Absolutely_Abby
Author & Recruiter on a mission to educate 1 million job seekers – Designated Monster 11 career expert – Member of Natl Speakers Assoc – Love talking 2 media!
Maggie Mistal
@MaggieMistal
CNN dubbed me 1 of the Nation's Best-Known Career Coaches. Career Change Expert, Radio Host and Speaker
Shahrzad Arasteh
@careerconsult
Holistic career counselor and trainer; specialize in career transition/meaningful encore careers; Whole Life Exploration for Meaningful Work(TM)!
Tim Tyrell-Smith
@TimsStrategy
Blogger (Ideas For Job Search, Career And Life), Author (HeadStrong and 30 Ideas). Speaker (Marketing, Social Networking, Careers).
Jason Alba
@jasonalba
Founder of relationship manager www.JibberJobber.com. Author: www.JasonAlba.com
Meg Guiseppi
@MegGuiseppi
C-level Executive Resume, Personal Branding & Job Search Strategist. LinkedIn Profiles, Online Presence. Multicertified w 20+ yrs exp. Land Your Next Great Gig™
Erin Kennedy, CPRW
@ErinKennedyCPRW
Double Certified Executive Resume Writer, Branding Strategist, Career Consultant, Blogger, Coffee Addict & Quote Lover. Happy to meet you!
Miriam Salpeter
@Keppie_Careers
Job search and social media coach, resume writer & author of Social Networking for Career Success. Empowering successful job seekers & entrepreneurs.
Lisa Rangel
Chameleon Resumes|Certified Resume Writer, Intv & Job Search Coach|Fmr Recruiter Who Knows What Firms Want to Get You Hired|Author, Runner & Straight Talker

Jessica Newcomb
@jessicanewcomb
Read tweets about career topics–professional presence, business communication, networking. I celebrate good writing, enjoy each day, love career services.
Karleen Harp
@TheResumeSmith
Professional resume writer bridging classic and contemporary career marketing strategies.
Jan Melnik
@janmelnik
@CMOCoach Career Mgmt., Resume Writer, Job-Search Expert & Strategist. Author, Keynote Speaker. #C-Suite Be inspired. It's your career. It's your life.
Billie Sucher
@billiesucher
Career Transition Consultant, Speaker, Resume Writer, & Author: Happy About the Career Alphabet
Melissa Cooley
@TheJobQuest
Certified resume writer & career consultant | Contributor to Nourish Your Career | Mommy to 2 great kids | Loves helping clients find fulfilling careers
Teena Rose
@teenarose
**FREE BOOK** || GET JOB LEADS FAST USING TWITTER to new followers (Download) … contains recruiters, career professionals, hiring managers to follow
Jessica Simko
@jessicasimko
Personal & Career Brand Expert/Coach and Job Search Strategist for GenXers. Author of 'Why Can't I Be Me'? – Stay tuned. My first book launches this summer!
Terry Del Percio
@WorkIntegrity
Career Transition Consultant, Work Behavior Researcher, Writer, Abstract Thinker, Avoider of Noise Pollution, Expert Brainstormer. Voiceover. Art Lover.
Barbara Safani
@barbarasafani
Career Strategist and Resume Writer specializing in professionals and executives
WalterAkana
@WalterAkana
I'm a Career/Life Strategist specializing in personal branding and online identity for mid-career professionals who want to discover and tell their brand story.
Clare Whitmell
@clarewhitmell
Blogger on CV writing and job search strategies.
Chris Fleek
Dir. HR Svc, Octane Recruiting. HR/Recruiting pro w/ passion for training & development, interviewing & resume writing. Music lover. Husker fan. Problem Solver.
Heather R. Huhman
@heatherhuhman
Helping Gen Y find internships and entry-level jobs. Career expert, experienced hiring manager, and founder of content marketing/PR firm @ComeRecommended.
Jeff Lipschultz
@JLipschultz
IT and Exec Recruiter • Co-Founder of staffing firm A-List Solutions • blogger • avid road cyclist and bike whisperer • reformed Cubs fan
Tina Mello
@CareerCoachTina
10 years as a college career counselor, including choosing/changing majors, job/internship search, and applying to grad school.
Rich DeMatteo
@CornOnTheJob
A candidate once called me, Mr. Job Man. Couldn't write it up any better than that. Also Co-Founder of @BadRhinoInc Social Media and Founder of @JobHuntChat
EmilyBennington
@EmilyBennington
Author of Effective Immediately (book) + Seriously Empowered Leadership (blog) + Forbes/ US News/ HuffPo/ Monster contributor.
Phyllis Mufson
@phyllismufson
Career/business consultant, certified coach, helping people grow – personally and professionally.
Gayle Howard
@GayleHoward
Multi-award winning Master Resume Writer and Personal Branding Strategist. Promoting the talents of bold, authentic, audacious senior executives since 1990
Jennifer Gresham
@JenGresham
Writer, speaker, scientist, career activist. I help over-achievers design careers they love. Founder of the No Regrets Career Academy.
Melanie Benwell
@MelBenwell
By day, a tea sipping recruiter tweeting about career tips & employment trends.
Steve Levy
@levyrecruits
Hands-on recruiting leader, social media strategist, Tau Beta Pi engineer, helpful guy. High tech/high touch. It's all beachy…
Mike Petras
@MikePetras
Author, Career Advisor, and Executive Recruiter. My website is a soft place to land for the weary unemployed and frustrated job seeker.
Annette Richmond
@careerintell
Founder/Editor career-intelligence.com|Career Strategies Conference|Writer|Media Enthusiast|Optimist|Wife|Dog Lover|Helping you better manage your career
Meghan M. Biro
@MeghanMBiro
Founder/CEO + Career/Workplace Futurist + Culture (leadership, talent) Lover @TalentCulture #TChat Wed 7-8pmET#HRTechChat Fri 2-3pmET Contributor @Forbes
Traci Deveau
@Devoted2HR
Talent Acquisition Pro 20 years in HR, sales, and marketing. A true New Englander at heart, I love all Boston sports teams and hate the Yankees.
Mark Anthony Dyson
@MarkADyson
Empathetic Career Consultant and Resume Writer, tweet resume and job search advice. Chief Evangelist
Larry Edward Smith
@LEdwardSmith
Putting to use the power of personal branding as the foundation for messaging your resumes, bio, and online profiles.
Debra Feldman
@Debra_Feldman
Strategic Executive Talent Agent guarantees targeted inside contacts|Develops useful networks|Accelerates job search results|Creates lifetime career insurance
Marla Gottschalk PhD
@MRGottschalk
Industrial Psychologist, Consultant & Workplace Strategist/ I write about organizations, #teams, #innovation & the evolution of work
SusanWhitcomb
@SusanWhitcomb
Award-winning author of 7 books: Twitter Job Search Guide, Resume Magic, Job Search Magic|Speaker|Trained & certified 100's of coaches thru www.TheAcademies.com
ELiz Dexter-Wilson
@ResumeDrEliz
Career Coach, Mentor, Teacher, Mother, Sports Nut and Child at Heart.
Camille C. Roberts
@CamilleRoberts
People Connector ~Federal Employment ~Social Media ~Military Transitions ~Career $ucce$$ Creator ~Love technology, aviation, mediAtion, friends ~PhDo-er
Marilyn Maslin
@RFJobTrends
We believe your job and career matters! Career and job search news, trends, tips, insights, stories and scoops for passive and active job searchers.
Chandlee Bryan
@chandlee
Connecting People | Ideas | Trends in Job Search. Career Coach. Co-author Twitter Job Search Guide (JIST). UVA Alum.
Jeremy Worthington
@JobSearchCoach
Job Search Coach – Résumés/Cover Letters | Online Profiles | Résumé Distribution | Interviews |
Marcy Depew
@TEAL_NOIR
Master Career Strategist: Resumes/Job Strategies/Online Profiles; Hiring Agent; Leadership, Shoe Lover, Oenophile, Capricorn, Middle Child

Tom Bolt
@TomBolt
HR professional specializing in Sourcing and Recruiting. Job seeker advocate, trainer, blogger, speaker, consultant. CEO Leute Management Services, LLC
Jorgen Sundberg
@JorgenSundberg
Social Media consultant & trainer for recruitment & HR. Edits@UndercoverRec blog. Likes jokes & quotes. Based in London, imported from Sweden.
Laura Jacobs
@uwwinternships
Helping Univ. of WI-Whitewater students, faculty, and area employers identify and develop internship opportunities.
Wendy Terwelp
@wendyterwelp
Wendy Terwelp shows you how to Rock Your Network® using just 5 minutes a day. Are you ready to rock?
Paul Copcutt-Sqr.Peg
Personal brand & leadership brand speaker, coach, consultant & fanatic Regular tweets #JMTW. Connect at wwww.facebook.com/personalbrand
Kirsten Dixson
@kirstendixson
One of world's first Reach-Certified Personal Branding Strategists, original online identity expert, and coauthor of Career Distinction (Wiley).
Steven G. Davis
Recruiter| Director of Operations| HR | Successfully connecting candidates with companies at Staffing Sense, LLC.
Alexis Grant
@alexisgrant
Entrepreneurial writer & digital strategist = Creating my own career. Backpacked solo through Africa. Managing editor of@BrazenCareerist's blog.
Andy Robinson
@AndyInNaples
Career Success Authority, Executive Coach, Author, Radio Show Host, Competitive Cyclist, Athlete. Family first, always. Best to you!
KristenJacoway
@KristenJacoway
Professional Speaker, Author, Resume Writer, and Career, Personal Branding, and Social Media Strategist. Avid Auburn Tigers football fan. Mom of 2 sweet kids!
Anne Messenger
@AnneMessenger
Named a favorite on Top 100 Twitter Accounts Job Seekers MUST Follow 2012 | Executive career coach | Facilitator | Speaker | Lover of tennis & tech
Amy Levin-Epstein
@MWOnTheJob
CBS Moneywatch blogger looking at job trends, hiring info, salary/pay data and workplace reports to help you manage your biggest financial asset: your career.
CareerRookie 
@CareerRookie
Connecting students and recent graduates seeking internships, part-time and entry-level jobs with the nation's top employers. Tweets brought to you by Nathan.
Jumpstart HR
@JobTipsByHR
Sharing Twitter's best job search and career management tips tweeted by HR Pros. Try a free sample of Never Miss the Mark here
Angela Miller
@jobhunthero
Engineering Recruiter at Google. Love Linux? Super scale? Let's talk…
Ty Abernethy
@tyabernethy
Entrepreneur, recruiter, & tinkerer. Oh, and a hack musician. Just don't ask me to sing….
Jay Kuhns, SPHR
HR VP- Husband and father who gets fired up about speaking, blogging, doing HR differently, healthcare, social media, coffee and hockey
Chris Ponder II
@ChrisPonder
HR Professional. Blogger. Seeking to make processes/ideas better by pushing HR to the next level. Blogs: www.xtremehr.com & www.performanceicreate.com
Alison Green
@AskAManager
Not sure what the hell your manager is thinking, how to ask for a raise, whether you might be in danger of getting fired, or more? Ask away.
Chris Russell
@chrisrussell
CEO of CareerCloud | Job board consultant & entrepreneur | online recruiting | job seeker advocate | career expert
Joel Cheesman
@joelcheesman
Fine purveyor of weapons grade snark. Self-proclaimed mobile marketing, SEO, recruiting & blogging badass. Entrepreneurial wannabe & occasional public speaker.
jessica lee
digital talent strategy for @marriottcareers. HR blogger for@fistfuloftalent. wannabe style blogger at ahhhmazing.com. say hi, will you? xoxo.
Kelly Dingee
Strategic Recruiting Manager aka for Staffing Advisors, a retained search firm…Blogger at FistfulofTalent.com #FOT…still a social media geek
Rebecca Thorman
Kontrary is different on careers, business, and life
Stacy Donovan Zapar
@StacyZapar
Most Connected Woman on LinkedIn ~ Social Media Recruiter, Trainer, Tech Geek, Blogger, Happy Wife, Proud Mom, East Coast Gal loving San Diego #GirlPower
Glen Cathey
@GlenCathey
Recruiting/Sourcing Leader, Information Retrieval Expert, Big Data Geek, Lean/JIT Fan, Semantic Searcher, Database Whisperer, Thinker, Conversational Boolean ☠
Jim Stroud
@jimstroud
I train. I speak. I blog a lot. My focus? Social Recruiting and Job search strategy. Let's network.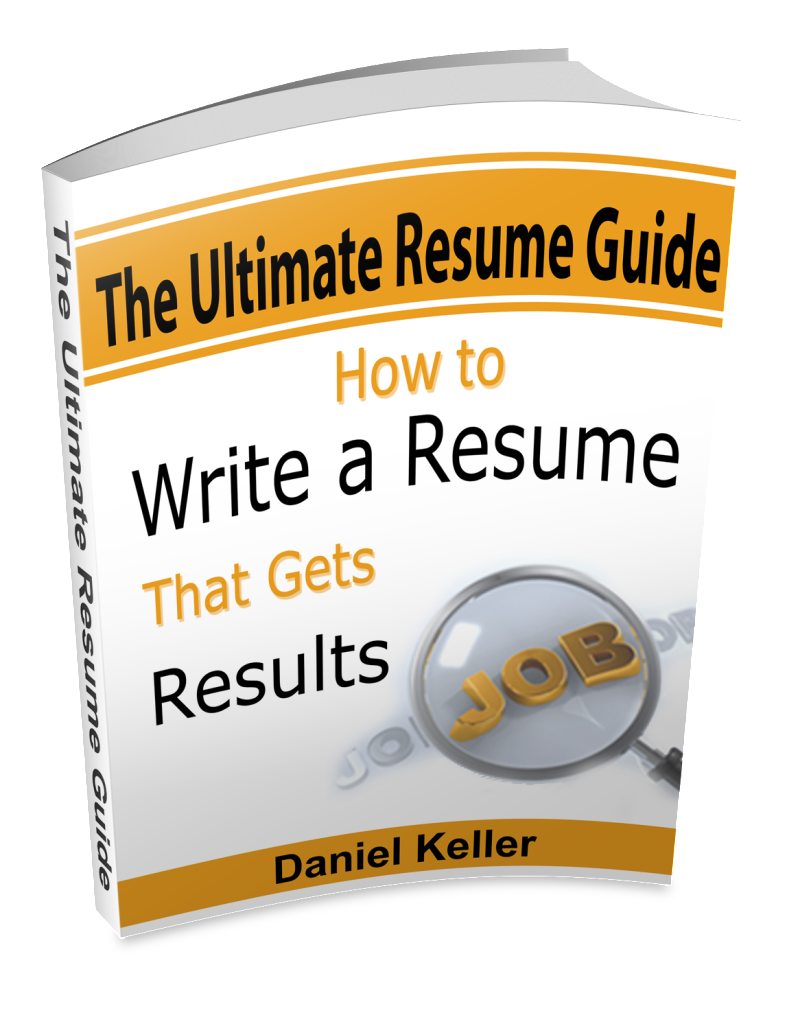 Sign up for our free newletter for the latest career advice articles and
get the "Ultimate Resume Guide" Ebook for Free!