Job hunting can get pretty depressing when you've been at it for a while. Constant rejections and disappointments can damage a job searcher's confidence and leave you feeling like all hope is gone. But it's important to remember that having a positive attitude in itself is a great selling point for future employees – so here are the best ways for you to keep upbeat and land yourself that perfect job.
1. Look at it with the right attitude
Whether you're currently unemployed or just looking to switch jobs, try and start off with the right attitude. It may sound cheesy, but you need to have faith in yourself!
2. Don't set your expectations too high
Applying for a job that expects at least 10 years' experience when you just have 2? You're likely to be disappointed. By all means be ambitious, but also try to be realistic with your job applications and don't waste your precious time on positions way beyond your reach.
3. Learn from your failures and mistakes
If you do get rejected at any point (and, sadly, it's likely to happen a lot), always ask the company for feedback, and make sure you take everything on board. Not only will you get some valuable insight into what went wrong, you'll impress the company with your thoroughness and they may remember that in any future considerations. Don't be disheartened – learn from what they say and make sure you improve for the next application.
4. Create a routine
Make sure you keep a good routine whilst job hunting. Get up at the same time as you would if you were going to work, have breakfast, and get dressed. See job hunting as a job in itself, and make sure you put in a full day's work before you give up. Sleeping in may sound fun, but it can easily sap morale and damage your application process.
5. Surround yourself with positive people
Who you are with has a massive impact on your attitude and behaviour. When you're not job hunting, try to make sure you are spending your time with positive, happy people, that will raise your spirits too.
If you know somebody who you admire professionally, ask them out for coffee, or to come round and share some insights with you. Even if they aren't in the same industry as you, their thoughts could give your job search a much needed boost.
6. Self-improvement
What else can you do to improve your self-confidence? Try doing some volunteer work – it is a truly rewarding way to spend your free time, will make you feel optimistic and is something extra to put on your resume.
7. Take note of your own skills and talents
Take the time to really consider what you're good at and why you should be given the job. Write down a list of your best assets, and make sure to refer back to it whenever you're feeling down. Realising and appreciating the skills you already have is a great way to stay motivated, and reminds you why you deserve to be employed.
8. Take a break
You could spends hours every day, all alone, staring at your computer screen whilst job hunting. This in itself can be fairly depressing. Make sure you take regular breaks – go for a walk at lunch time, and take time to go and visit family and friends in the evenings. Stay active and social, as this will help you stay positive.
9. Try new things
In your job search, one thing that is a possibility is the idea of exploring a new industry or career. Take the time to really consider what you want to do, and research what you need to do to get there.
If you are happy with the career you have chosen, why not use your extra time to make yourself more employable as a person, not just as a worker? Try learning a new skill or taking up a new hobby, such as learning a language or joining a sports team. This gives you something different to talk about during your interview, and will hopefully be something that is enjoyable and rewarding.
10. Research
Stay up to date with what is happening in your industry. This isn't directly searching for a job, but it is a crucial part of proving you deserve to be hired. It will keep you motivated and excited about the industry you are in, and will make sure you're one step ahead of the game when the jobs are posted.
_______________________________________________________________________________________________________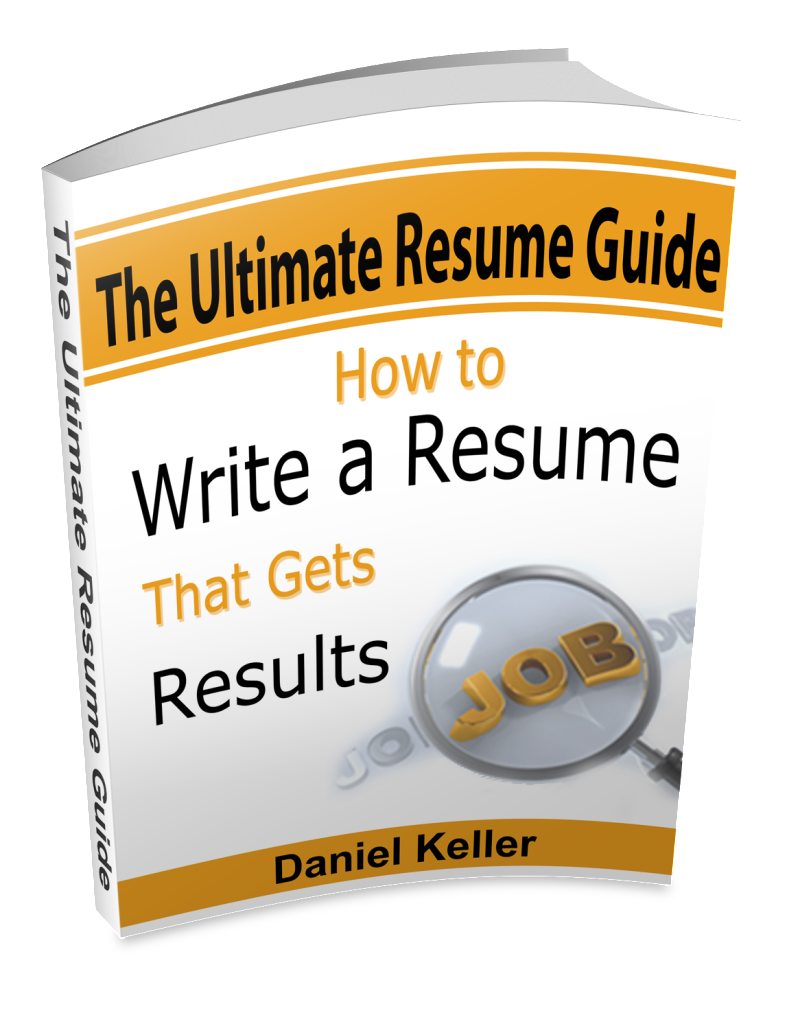 Sign up for our free newsletter for the latest career advice articles and
get the "Ultimate Resume Guide" Ebook for Free!